Employment Opportunities

The Somerset Patriots are looking for some great people for the following positions
SEASONAL POSITIONS
If you would like to work for the Somerset Patriots this season as an usher, ticket taker, customer service representative, Fun Zone staffer, or other game day roles, Click Here For An Application!
---
LEAD SPARKEE THE MASCOT FOR GAMES
The Somerset Patriots are looking for individuals interested in performing as the lead performer of team mascot Sparkee for games this upcoming season. Sparkee is the #1 entertainment role at the ballpark for the 70+ games each year.
The Patriots are looking for creative, energetic and talented performers to be Sparkee for the 2018 season.
The mascot's responsibilities include:
Performing at games
Representing the team in the community and at various off-site functions
Fan-friendly interaction with children and adults
Other duties assigned by Patriots management
The ideal applicant for the position should have strong interpersonal skills, be self-motivated, creative, and have the ability to perform in front of large crowds.
Previous experience as a mascot or performer helps, but not required. The Patriots are looking for individuals who are 17 years or older and candidates must be able to provide their own transportation.
This position has not been available for the past eight seasons and is preferred to have a top performer in the role for as many games as possible.

The Somerset Patriots are looking for a creative, energetic and talented performer to fill the role of a community mascot. The performer's responsibilities will include but are not limited to:
Representing the Patriots in the community at various off site functions.
Picking up and returning mascot suit for each appearance
Taking care of mascot suit while in possession
Must have own method of transportation to and from community appearances
Flexible schedule that includes nights and weekends
Other duties as assigned by Patriots management
Applicants should possess:
Strong interpersonal skills, especially with children
Be self-motivated, creative and able to perform in front of large crowds
Previous experience as a mascot or performer preferred but not required
Very reliable
Physically fit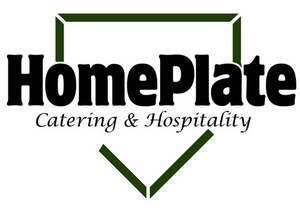 Open House/Job Fair
Like baseball? Want to have fun and make money? There will be an Open House/Job Fair for all of the positions listed below with on the spot interviews.
The event will be held at the ballpark on Saturday, March 24 from 9:00 AM until Noon. The address is 1 Patriots Park, Bridgewater, NJ 08807. If you are interested in joining our team or have additional questions, please call or email Mike McDermott or Jimmy Search at TD Bank Ballpark, 908-255-1428 or mmcdermott@homeplatecatering.net or jsearch@homeplatecatering.net.
Join the HomePlate Catering and Hospitality team at TD Bank Ballpark!
We are currently seeking highly motivated individuals for the following part time seasonal positions:
Suite Attendants
Daytime Warehouse Workers
Concessions Cooks (Grill and Fryer Cooks)
Kitchen Workers (Line Cooks, Prep Workers, and Dishwashers)
Hospitality Area Servers (Picnic and Party Deck)
Food & Beverage Vendors/Hawkers
Hospitality Supervisors
Hospitality Stand Workers (Cashier/Concessions Worker)
Seasonal Positions For HomePlate Catering
HomePlate Catering and Hospitality is an Equal Opportunity Employer. All positions are accompanied by a competitive wage.
Job Type: Culinary
Location: HomePlate Catering and Hospitality, the official food and beverage provider of TD Bank Ballpark, is seeking a Kitchen Supervisor for the TD Bank Ballpark.
Venue Description: TD Bank Ballpark, the "Jewel of the Atlantic League," has been for 19 years, the premier family and community destination in Central New Jersey.
The 6,100-seat ballpark is owned by Somerset County and run by the Somerset Patriots, who have consistently drawn over 5,300 fans per game and 370,000 fans per season since 1999.
Principal Function:
The Kitchen Supervisor position works hand-in-hand with the Sous Chef and Catering Manager positions. The Kitchen Supervisor supervises and coordinates activities concerning all back-of-the house operations and personnel, including food preparation, kitchen and storeroom areas.
The Kitchen Supervisor will contribute to HomePlate's operational and financial success by following all HomePlate culinary standards for sanitation and preparation to ensure that food product is of the highest quality in taste and appearance, to satisfy guest expectations and to maximize food revenues.
Essential Responsibilities:
Assist the Sous Chef in the purchase and conduct inventory of food items, supplies and equipment.
Assist Sous Chef with scheduling of kitchen staff.
Prepare and coordinate orders to ensure they are cooked timely and with accuracy and prepared with the absolute highest quality of taste and presentation.
Supervise food preparation personnel to ensure quality standards are maintained.
Supervise and coordinate activities concerning food preparation, kitchen and storeroom areas.
Sample, smell and observe food to ensure conformance to recipes and standards of appearance and taste.
Inform front-of-the-house personnel of menu changes, specials and shortages.
Comply with all established health, sanitation and safety procedures.
Contribute to customer satisfaction through personal commitment to customer service and leading the culinary team by example.
Oversee end of night kitchen cleanup and shut down.
Qualifications/Skills:
Required
Minimum of 1 year experience in food preparation in a fast paced environment.
High school graduate or equivalent.
Knowledge of various work stations and ability to train others in that station.
Must be able to interact verbally and listen attentively to co-workers and supervisors.
Ability to follow written and oral direction.
Ability to work under pressure and independently.
Preferred:
Associates degree from an accredited college or university.
ServSafe certification.
Other requirements include but are not limited to:
Able to work effectively and safely while subject to wet floors, temperature extremes and excessive noise; must be able to lift up to 50 pounds in weight; must be able to maneuver in an often tightly-quartered environment.
Hours are often extended or irregular to include nights, weekends and holidays.
**Please include salary requirements when applying. **
Thank you for expressing interest in employment with HomePlate. While only those candidates considered for this position will be contacted, your resume will remain on file for 90 days.
HomePlate is an Equal Opportunity Employer.