Employment Opportunities

The Somerset Patriots are looking for some great people for the following positions
GROUP SALES MANAGER
The Somerset Patriots of the Atlantic League of Professional Baseball are seeking a Group Sales Representative to generate revenue through selling group ticket packages. The Somerset Patriots have won Six Atlantic League Championships since 2001 and consistently rank among the top attended teams in Professional Baseball.
Responsibilities include:
On going solicitation of corporations and group organizations for the purpose of creating new business
Assist in the creation and implementation of theme nights and community nights
Provide inside support for the Group Sales Department
Assist the VP of Ticketing with various projects and duties as assigned
Work and perform assigned event night duties at all Patriots Home Games and other Ballpark events as assigned
Develop new and creative ways to market the Patriots
Qualifications:
Bachelor's degree
Minimum of 1 full year working in the sports industry with 1 full year of sales experience in the sports industry
Ability to solicit new business on an on going basis through cold calling and in person sales
Ability to create professional sales proposals
Ability to execute presentations on a sales call
Excellent verbal and written communication skills
Strong leadership, organizational and computer skills
A flexible work schedule including nights, weekends and holidays
Knowledge of and experience with youth leagues, schools, churches, civic organizations and recreation departments a plus
Salary is commensurate with experience and includes a base salary plus commissions. 401 K Plan and Health Benefits are also available.
NO PHONE CALLS, PLEASE
Note: When you apply for this job online, you will be required to answer the following questions:
1. Have you worked in professional sports for at least 1 full year (including the off season) (Yes/No)
2. Have you done any outside sales or business to business sales? (Yes/No)
3. Do you live within commuting distance to Bridgewater, NJ? (Yes or No)
4. If you do not live within commuting distance to Bridgewater, are you willing to relocate at your own expense? (Yes or No) If you do, just answer N/A
SEASONAL POSITIONS
If you would like to work for the Somerset Patriots this season as an usher, ticket taker, customer service representative, Fun Zone staffer, or other game day roles, Click Here For An Application!
COMMUNITY MASCOT
The Somerset Patriots are looking for a creative, energetic and talented performer to fill the role of a community mascot. The performer's responsibilities will include but are not limited to:
Representing the Patriots in the community at various off site functions.
Picking up and returning mascot suit for each appearance
Taking care of mascot suit while in possession
Must have own method of transportation to and from community appearances
Flexible schedule that includes nights and weekends
Other duties as assigned by Patriots management
Applicants should possess:
Strong interpersonal skills, especially with children
Be self-motivated, creative and able to perform in front of large crowds
Previous experience as a mascot or performer preferred but not required
Very reliable
Physically fit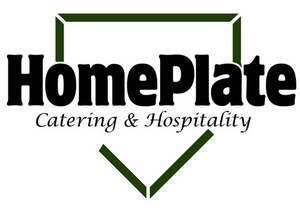 Seasonal Positions For HomePlate Catering
HomePlate Catering and Hospitality is an Equal Opportunity Employer. All positions are accompanied by a competitive wage.