Internships

2017 Season Internships
The Six Time Atlantic League Champion Somerset Patriots (Bridgewater, NJ), a member of the Atlantic League of Professional Baseball, are looking for qualified individuals to fill internship positions during the 2017 season.
Program Description: Members of the Internship Program will be exposed to all facets of a Minor League Baseball organization and will gain practical, in-depth experience from one of the positions listed below. Members will also gain valuable experience from a season long learning project that covers various aspects of sport management, including grass roots marketing, theme night creation and execution, ballpark entertainment, sales, SPN.tv, and business presentations. Help with resumes and interviewing will also be covered.
Compensation: $750/month and college credit can also be earned if applicable to the student.
Time Frame/Work Schedule: (April 2017 – September 2017) The ideal candidate is expected to be available from the beginning of April through the end of the season. Graduated seniors are encouraged to stay until the season has concluded. Hours are full time. Interns are required to work the same amount of days and hours as the full time Front Office Staff. There are 70 home games, additional outside events, and regular non-game day office hours that you will be required to work. This includes nights, weekends and holidays. Interns will be required to sign a document indicating their start/end dates prior to acceptance of the position (FIND ATTACHED ON PAGE THREE). No vacations will be permitted during the season.
SPN.tv (1 position available)
Assist the Vice President of Public Relations and Media Relations Manager with all aspects of production of content for SPN.tv. This includes camera work and directing of live game broadcasts as well as production and editing for individual clips, shows and features. Responsibilities also include filming during games and creation of highlight clips for post-game recap video. Ideal candidates should have experience with Final Cut Pro X. Experience with video production is required. Journalism, Film or Public Relations Majors are preferred, however, all majors are welcome to apply.
Grounds Crew Internships
Position: The Somerset Patriots have internships available for students interested in sports turf management for 2017. The season runs from April through September and a flexible start / end date is provided to accommodate school schedules. Interns will be responsible for working home games and special events averaging 15-20 days per month and will receive compensation and college credit where applicable. Applicants must be available for an in-person interview at the ballpark.
Job Description: Assist head groundskeeper with maintaining a professional baseball field including infield skin, mound, and plate maintenance, edging, painting, mowing, tarping, landscape maintenance, and set up for games as well as non-baseball events. Interns must be willing to work in various weather conditions including nights, weekends, and holidays as needed.
Qualifications:
Positive attitude with willingness to learn and work in a professional environment
Must be 18 yrs or older and physically fit for job
Enrollment in or completion of a turf management or related program
Previous work experience in turf or related field a plus but not required
Must reside within reasonable commuting distance of ballpark
To Apply: Send resume AND cover letter to Dan Purner, Head Groundskeeper at dpurner@somersetpatriots.com
No Phone Calls Please!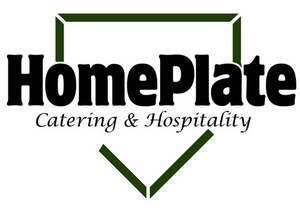 HomePlate Catering and Hospitality, The official hospitality provider for the Somerset Patriots Baseball Team in Bridgewater, NJ has opened up various Internship positions for the 2017 Season. An internship with HomePlate Catering and Hospitality will allow candidates to learn several different aspects of running Concessions and Catering for a large multi-purpose facility. Prospective candidates will be asked to note their preferred choice of position when applying, however, HomePlate Catering and Hospitality will help determine a position that best suits your skills. Ideally, candidates will be college students that are interested in learning management and operating skills related to the facility and hospitality industry. Hours are full time and include nights, weekends, and holidays. There are 70 home games from April through September along with several other events during road trips that candidates will be required to work.
The HomePlate Catering and Hospitality offices for the Somerset Patriots are located at TD Bank Ballpark in Bridgewater, NJ and service the Somerset Patriots Baseball Team of the Independent Atlantic League of Professional Baseball.
The available positions HomePlate Catering and Hospitality will be offering for 2017 are as follows:
Culinary Intern (2 positions available)
Assist The Sous Chef in game day operations. Duties include but are not limited to: preparation of player meals; preparation of catering foods including suites, picnics, diamond club and party deck meals. Interns will also help ensure State of New Jersey and Township Health Department Regulations are followed including product rotation and sanitation. Work with Catering Staff in stocking of suite kitchen and other catering areas to ensure that they are set up and broken down properly. Non game week projects include food costing, scheduling, purchasing, deliveries and sales forecasting.
Hospitality Intern (2 positions available)
Work with Catering Manager in assuring customer satisfaction. Assist servers in stocking of catered areas and room set up. Work with Patriots staff and catering manager to create and execute catering orders as per customer requests. Work with Catering Manager in party deck, diamond club and picnic set up. Assist Catering and Office Manager in finalizing invoices after each event. Off day projects include contacting clients and suiteholders, menu costing, scheduling and sales forecasting.
Other General Duties for all interns include:
Scheduling, product cost analysis, purchasing and sales forecasting, seek new revenue streams, and other duties as required by management
Compensation: $8.44/hour (depending on experience) and college credit can also be earned if applicable to the student. Some positions can lead to full-time positions during the internship or to positions within the company at the completion of the internship.
Time Frame: (April 2017 – September 2017) Interns are expected to begin their internship in early April or as soon as they are done with classes for the spring semester and stay until one week before school starts the following school year or until the end of the season if you are a graduating senior.
No Phone Calls Please
Please Note: Candidates MUST be from New Jersey or have housing in the Bridgewater area for the entire summer.
Please be sure when applying to attach cover letters and resumes to be considered for an interview.