Kid CEO
The Somerset Patriots have teamed up with their partners at Spearhead Staffing to hire a Kid CEO for the 2018 season.
Interviews for the Kid CEO were conducted during the Patriots Fan Fest on Saturday, April 14th with the final on-field interview process and hiring scheduled for Thursday, June 28th!
2018 FINALISTS: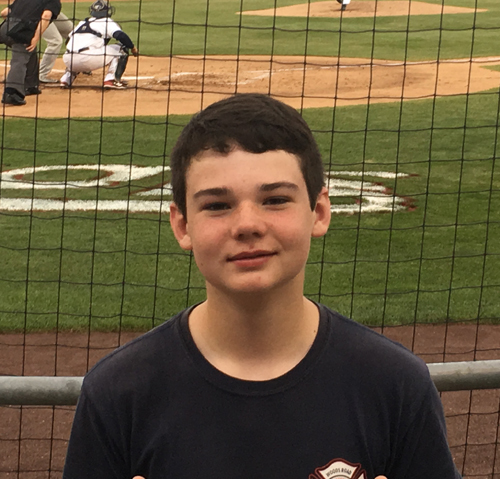 Jimmy Marvits:
Jimmy is a 13-year old from Hillsborough. He's currently a 7th grader at Hillsborough Middle School. Jimmy is a Star Boy Scout who is the patrol leader of Boy Scout Troop 489 who is working to be an Eagle Scout. He enjoys camping and backpacking in his spare time. Jimmy is a big Somerset Patriots fan and has been coming to games for the past six years. When not rooting for the Somerset Patriots, he is also a big New York Mets fan. Jimmy feels he'd be a good Kid CEO because he works very hard and could come up with a lot of fun ideas to use at the ballpark.
---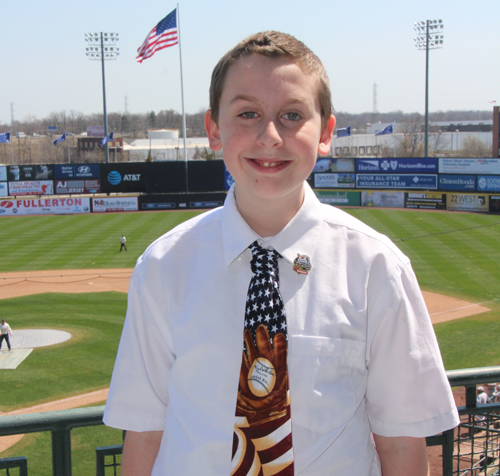 Nick Morgan:
Nick is a 14-year old eighth grader at Conackamack Middle School in Piscataway where he is a straight A student in all honors classes. One of his favorite subjects is language arts because it helps broaden his writing and speaking skills when discussing baseball and statistics. He has been a Somerset Sluggers Kids Club member and has been coming to the ballpark for as long as he can remember. Nick plays baseball, runs cross-country track, and has played the trumpet for the past five years. Baseball is his passion and hopes to one day work in the industry, particularly as a broadcaster. He feels that being chosen as Kid CEO would be a great introduction to how the ballpark operates behind the scenes. His favorite MLB team is the New York Yankees and collects thousands of baseball cards. When he is not watching baseball on TV, helping out his sister's T-Ball team, or watching Somerset Patriots Baseball, Nick enjoys playing Fortnite and MLB The Show on his PlayStation.
---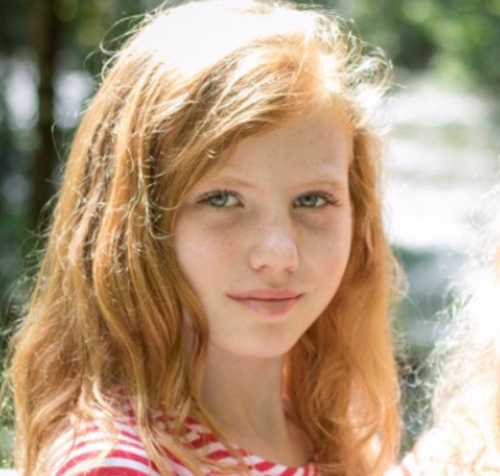 Darla Rudnicki:
Darla is an honor roll student at High Bridge Middle School, where she is a member of the drama club, chorus, band, cheer and student counsel. In her spare time she enjoys hiking, playing the piano, sports, acting and singing in a children's theater group and of course, one of her favorite activities, cheering on the Somerset Patriots. Darla has been a Somerset Patriots fan since infancy, so much so that her parents contracted Sparkee to make a surprise guest appearance at her 2nd birthday party. While Darla enjoys the entertainment side of baseball and all things sports, she also has a great curiosity for the business and management end of the game. Darla herself is a budding entrepreneur, having seized the opportunity of thirsty people passing by with many a lemonade stand as well as a home made slime business.
---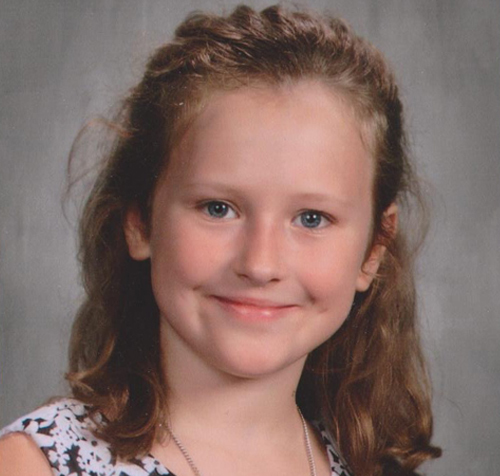 Reina E. Schumann:
Reina is a 5th grader at Reading Fleming Intermediate School. She has a younger brother and enjoys coming to Somerset Patriots games with her dad. One of the things she loves about baseball is that no matter if your team wins or loses, it is fun to watch or play. Her favorite Somerset Patriots player this season is Aaron Dudley because he signed an autograph for her on a rally towel earlier in the season. Reina likes to sing and her favorite artist is Demi Lovato, who sings her favorite song "Give Your Heart A Break."
---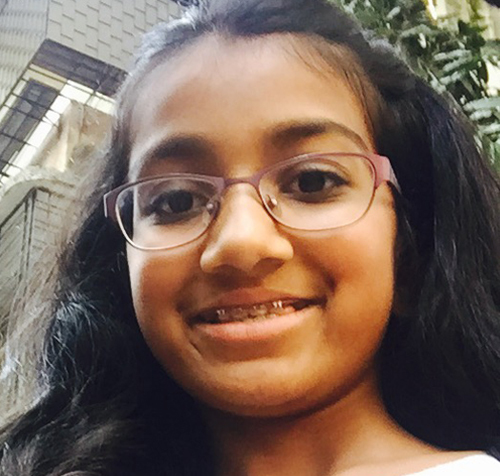 Simrah Shah:
Simrah is a 12-year old sixth grader at Far Hills Day School. She has two younger sisters and lives in Warren. She loves designing, creating, taking notes, and reporting. Simrah likes to travel with her family and has gone to India several times where she got to see the Taj Mahal. Her favorite subjects at school are art, music, athletics and history. She works hard to earn good grades and has performed in several plays, piano and singing recitals such as Good Man Charlie Brown, Shrek, Jingle Bell Rock, Princess and the Pea, Frog and Toad, Sneetches, Fanfare, and Alice and Wonderland. Simrah was on the local soccer team and has enjoyed learning to fence and play tennis. She loves to come to Somerset Patriots games with her family and cheering on her local team.
"We are excited to sponsor the Kid CEO promotion once again with the Somerset Patriots. The past few years have been great experiences for both Spearhead Staffing and the contest winner," said Doug Bryson, President of Spearhead Staffing. "We were able to see a number of young Patriots fans grow in confidence, demonstrate their passion for the team, and watch the selected Kid CEO learn a number of valuable lessons about baseball operations. Spearhead Staffing is once again partnering with a great organization with the aim to make this year's promotion even better for the children and families of Somerset County."
As the Kid CEO, the young fan will follow front office staff members during the games to learn about ticketing, merchandising, promotions, media, marketing, and ballpark operations. The Kid CEO will sit in on Patriots staff meetings and write about the experiences he/she has in the position. The Kid CEO will also receive a personalized Somerset Patriots jersey, tickets to five games, a ceremonial first pitch for a game, and a meet and greet with Sparky Lyle and the players. This is the eighth time that the team will name a Kid CEO.
"We are excited to work once again with our great partners at Spearhead Staffing to provide a young fan with an enjoyable experience, while also teaching them the daily operation and responsibilities of a professional baseball team," said Patrick McVerry, President and General Manager of the Somerset Patriots. "It's a fun program that has really helped create a passion in past participants to pursue a career in sports."
Spearhead Staffing is Somerset County's award-winning IT staffing and recruiting company specializing in the Life Sciences, Financial Services, Hospital and Healthcare industries. Spearhead Staffing consistently sources technology professionals that combine years of technical experience with industry knowledge and certified training. Utilizing their proven RightHire Recruiting Process, Spearhead Staffing reduces the risk associated with hiring by identifying the best person to match each company's culture and environment.