Top 20 Patriots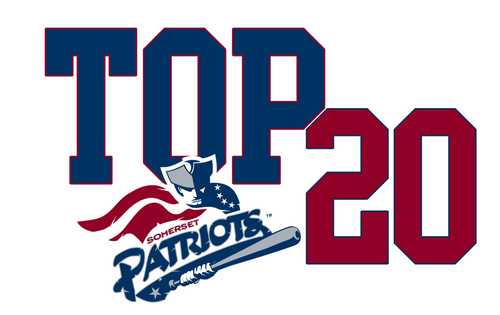 In celebration of team's 20th Season Anniversary, the Somerset Patriots and AT&T, the Official Wireless Partner of the team, have announced a promotion to count down the Top 20 Patriots in team history.
The 20 finalists have been determined by the fan voting and now will be ranked by an expert panel. The rankings will be determined by on-field performance, longevity, impact on the team, community presence, percentage of fan voting to advance to the countdown and other factors to showcase the best-of-the-best.
The team will unveil a chosen player each week from April 17th through August 28th. The Top 20 Patriots is a multi-media promotion with each selected player receiving special recognition through media features, website stories, social media posts, videos highlighting their time with the team, ballpark exposure, and more elements to be added as the chosen player announcements are made public.
The Top 20 Patriots will appear in a special collector's edition Baseball Card Set given out to the first 2,000 fans at the game on Thursday, August 31st presented by AT&T. The event also features a Post Game Fireworks Celebration.
TOP 20 PATRIOTS: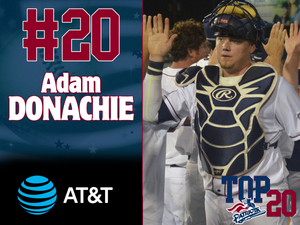 "I can say this has been one of the best times I've had playing baseball. This really feels like home to me, so to be recognized here means a lot."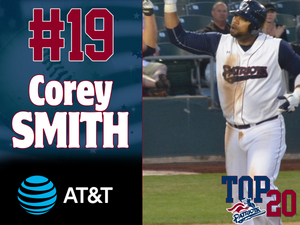 "Being able to play at home with my kids, family, and extended family in the stands was very special. It was the first time during my 13-year career that I was able to do that. For a hometown guy, it was beautiful."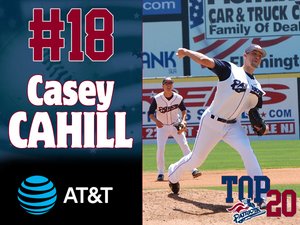 "Those Somerset teams were very special. I was on a team of guys that always made me look good. You build friendships that will last forever. It's rare to be competing with guys that you respect so much for how they approach the game and life in general. I couldn't ask for more than that."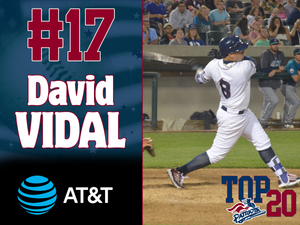 "It's an honor. Coming to Somerset, I never expected to have the type of season I had last year or have the chance to meet the great people I did there. Playing for the Patriots made me love, respect and learn the game of baseball all over again. I'll always remember my time there. Being in the Top 20 for the franchise is really nice because it shows that people value you and appreciate the job we did night in and night out."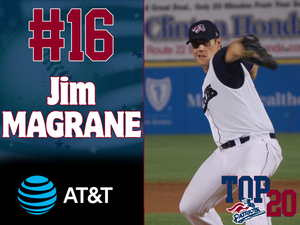 "The 2009 season really came from having a great support staff and teammates that had all been there for at least a year or two. That comfort and continuity mixed in with the winning made it a fun year. You always do better in any job when you enjoy it."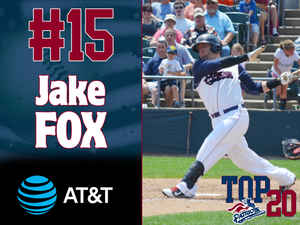 "Somerset will always have a special place in my heart. Brett Jodie found me when I was in a difficult time with my career. Playing for him and for the organization reminded me why I love to play the game. Somerset provides an experience far beyond what fans see from the seats. It gives players a place they can figure out who they are and what kind of player they want to be. Restoring love for the game is rare and unique. It is a quality I have only found playing for the Patriots."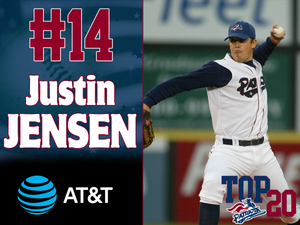 "It's amazing to be remembered for my time in Somerset even though it's been a long time since I was there. There have been so many talented players over 20 years so this is something that is very special. I loved playing for Patriots fans and interacting with them. They were always welcoming to all the players and cared about you whether you had a great game or a bad game."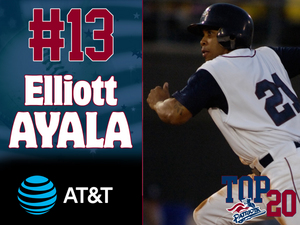 "It means a lot because playing for the Patriots meant a lot to me. It's special to have fans still remember you and what you did as part of the team. It's tough to touch on just one thing. Mainly it was how everybody treated you, whether it was the fans, Sparky and Brett, the staff. It was a great time."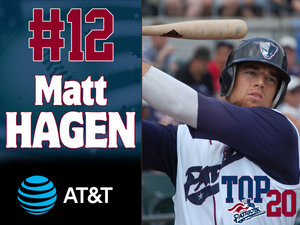 "I think the expectations were high and rightly so. You don't play in Somerset to come in second place. You come to win championships. There's no excuse to not finish on top."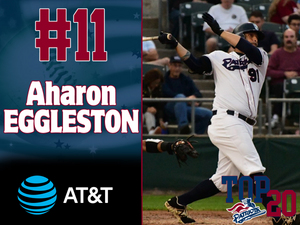 "The Patriots are a top notch organization. They do everything right and really treat you like family. It's why a lot of guys keep coming back because they know it's a great organization that wants your time here to be special, but also get you to a Major League team. They root for your success when you are here or where you can go from here."