News
04/28/2018 10:28 AM

Take Your Team To The Ballpark This Season!
Groups of 30 or more receive discounted tickets (based on availability) at the following prices:
Upper Box Tickets: $8.50
Field Box Tickets: $9.50
There are many different On-Field Programs for youth groups and organizations to participate in before Somerset Patriots games.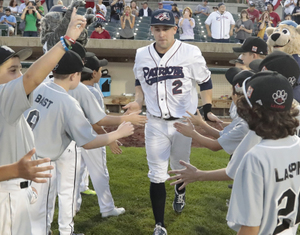 Designed to allow local sports teams to join the Somerset Patriots down on the field before the first pitch is thrown
Recognized as the team takes the field before the National Anthem by the PA announcer
Baseball Buddies are encouraged to wear their team's uniform
Only one Baseball Buddy team is allowed per game
​
---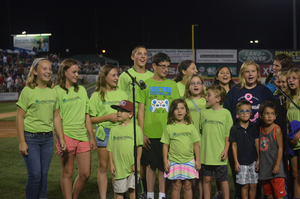 7th Inning Fun Bunch
Gives local youth groups the chance to take the field during the Seventh Inning Stretch
The group will lead the crowd in the traditional singing of "Take Me Out To The Ballgame"
Only one Seventh Inning Fun Bunch group is allowed per game
---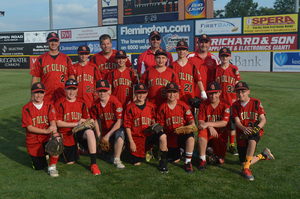 Field Of Dreams
Allows one youth baseball or softball team the opportunity to play catch in center field at TD Bank Ballpark before a game
A maximum of 25 people will be able to participate in the activity
The participating team will be recognized with scoreboard and PA announcements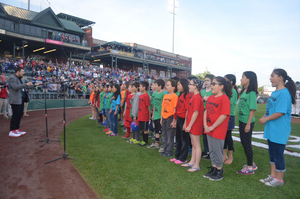 Pre-Game/ On-Field Participation
Groups can participate in a variety of special on-field activities including:
Special Recognition Programs
Singing the National Anthem
Color Guard
Singing or dancing performances
Check presentations
|
Back to index...