Employment Opportunities

The Somerset Patriots are looking for some great people for the following positions:
SEASONAL POSITIONS
If you would like to work for the Somerset Patriots this season as an usher, ticket taker, customer service representative, Fun Zone staffer, or other game day roles, Click Here For An Application!
---
TURF EQUIPMENT MECHANIC (PART TIME)
The Somerset Patriots are hiring a part time mechanic to service turf equipment for the grounds crew at TD Bank Ballpark. Candidates should have experience with maintenance and repair of various grounds equipment including landscape mowers, golf carts, power washers, Toro 3100D reel mowers, diesel tractors, small engine equipment and utility vehicles. Mechanic will perform routine servicing of all equipment and complete diagnosis and repairs as needed. Mechanic will also advise head groundskeeper on equipment parts and shop supplies needed throughout the season and make recommendations for equipment repairs and/or replacment. Preference will be given to mechanics with experience maintaining reel mowers including yearly grinding of reels and backlapping as needed. Tools are provided and we have parts accounts with vendors for all equipment brands owned. This is an hourly paid position at $25/hr and the schedule is flexible based on your availability. Candidates should reside within reasonable distance of Bridgewater, NJ and must be available for an in-person interview at the ballpark.
The Somerset Patriots are looking for a creative, energetic and talented performer to fill the role of a community mascot. The performer's responsibilities will include but are not limited to:
Representing the Patriots in the community at various off site functions.
Picking up and returning mascot suit for each appearance
Taking care of mascot suit while in possession
Must have own method of transportation to and from community appearances
Flexible schedule that includes nights and weekends
Other duties as assigned by Patriots management
Applicants should possess:
Strong interpersonal skills, especially with children
Be self-motivated, creative and able to perform in front of large crowds
Previous experience as a mascot or performer preferred but not required
Very reliable
Physically fit
---
SEASONAL GROUNDS CREW
Position: The Somerset Patriots have seasonal positions available on the grounds crew for 2019. Applicants should be available full time from 3/18-11/1. The position offers a competitive salary and applicants must be available for all Patriot games and events scheduled including nights, weekends, and some holidays. This position is designed for individuals looking to gain full season grounds experience with schedule and responsibilities similar to a head groundskeeper. Crew members should be willing to work long hours in various weather conditions with typical game day hrs being approximately 9AM-11PM. Applicants must be available for an in-person interview at TD Bank Ballpark.
Job Description: Assist head groundskeeper with maintaining a professional baseball field including infield dirt and mound care, edging, painting, mowing, tarp pulls, landscaping, turf maintenance, set up for batting practice / games and non-baseball events, and other duties as assigned. Crew members will also assist with diagnosing turf issues and planning cultural practices. Preference will be given to applicants who have experience operating grounds equipment including mowers, trimmers, blowers, and utility vehicles.
Qualifications:
Positive attitude with willingness to learn and work hard in a professional environment
Must be 18 yrs or older and physically fit for job
Previous work experience in turf maintenance or related field
Enrollment in or completion of a turf management or related program a plus but not required
Must reside within reasonable commuting distance of ballpark
To Apply: Send resume AND cover letter to Dan Purner, Head Groundskeeper at [email protected]
---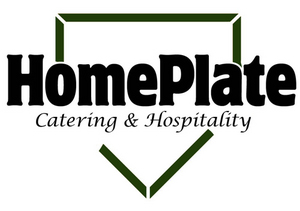 Seasonal Positions For HomePlate Catering
HomePlate Catering and Hospitality is an Equal Opportunity Employer. All positions are accompanied by a competitive wage.