Employment Opportunities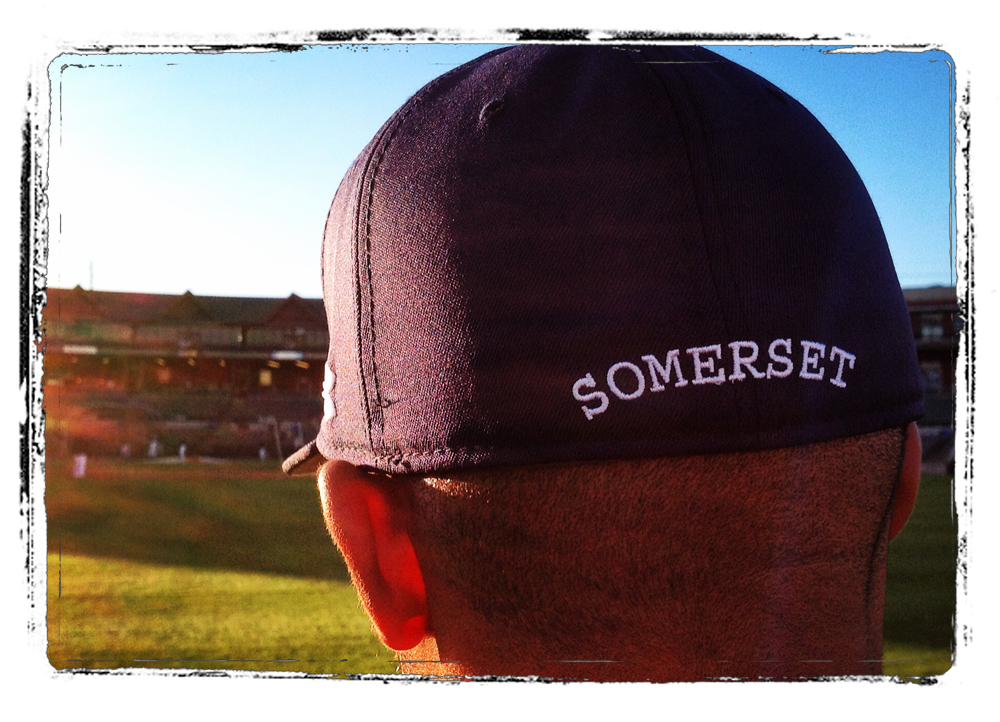 The Somerset Patriots are looking for some great people for the following positions:
SEASONAL POSITIONS
If you would like to work for the Somerset Patriots this season as an usher, ticket taker, customer service representative, Fun Zone staffer, or other game day roles, Click Here For An Application!
The Somerset Patriots are looking for a creative, energetic and talented performer to fill the role of a community mascot. The performer's responsibilities will include but are not limited to:
Representing the Patriots in the community at various off site functions.
Picking up and returning mascot suit for each appearance
Taking care of mascot suit while in possession
Must have own method of transportation to and from community appearances
Flexible schedule that includes nights and weekends
Other duties as assigned by Patriots management
Applicants should possess:
Strong interpersonal skills, especially with children
Be self-motivated, creative and able to perform in front of large crowds
Previous experience as a mascot or performer preferred but not required
Very reliable
Physically fit
---
GROUNDS CREW
The Somerset Patriots are hiring grounds crew members for the 2020 season. Candidates should be enthusiastic about working in sports, reliable, and have a strong work ethic. Grounds crew members will assist with maintaining TD Bank Ballpark playing field and grounds to a professional standard and preparing for any games / events scheduled. All positions require working in various weather conditions and will include nights, weekends, and some holidays based on the game schedule. Multiple positions are available and applicants should indicate which position they are applying for when submitting their resume. Applicants must be available for an in-person interview at TD Bank Ballpark.
Seasonal Assistant:
Schedule: Must be available full time April-October with ideal candidate available 3/16-11/13. Responsible for working all games / events scheduled and normal business hours similar to the head groundskeeper.
Pay: Salary
Duties:
Assist the head groundskeeper with maintaining a professional baseball field including infield dirt / mound prep, edging, logo painting, mowing, tarp pulls, landscape / turf maintenance, and set up for games and special events
Operate various grounds equipment including landscape mowers, trimmers, edgers, blowers, and utility vehicles
Assistant will help oversee grounds interns and part time staff on game days.
Summer Internships:
Schedule: May-August with flexible start / end dates for students. Responsible for working all scheduled games / events plus select non-game days averaging 20 workdays per month. Rotating shifts are used on game days to limit excessive hours.
Pay: Stipend and college credit where applicable.
Duties:
Assist the head groundskeeper with maintaining a professional baseball field including infield dirt / mound prep, edging, logo painting, mowing, tarp pulls, landscape / turf maintenance, and set up for games and special events
Training is provided on various grounds equipment including mowers, trimmers, edgers, blowers, and utility vehicles
Game/event crew:
Schedule: Ability to work home games / events on a rotating schedule. Report time is approximately 1.5 hrs before game time till 1 hr after game averaging 5-6 hrs per shift.
Pay: Hourly
Duties:
Assist with game prep including batting practice breakdown, game prep, in game field drag, shop clean up, post game fieldwork, and other duties as assigned
Employees will also assist with tarping the field during rain delays
Applicants should be available for a majority of home games during the season
Qualifications:
Positive attitude with willingness to learn and meet new challenges
Must be 18 yrs or older and able to meet physical demands of job
Previous experience / education in turf maintenance or related field preferred
Interns must be enrolled in a turf management, sports management, or related program
Must reside within reasonable commuting distance of ballpark
To Apply: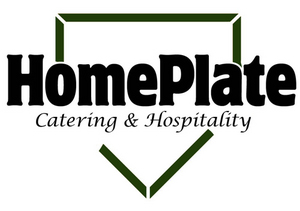 Seasonal Positions For HomePlate Catering
HomePlate Catering and Hospitality is an Equal Opportunity Employer. All positions are accompanied by a competitive wage.
DIRECTOR OF OPERATIONS - CONCESSIONS
TYPICALLY REPORTS TO: Assistant General Manager
STATUS: Salaried Exempt
PRINCIPAL FUNCTION:
This position is responsible for the day-to-day operations of hospitality quick service areas including concessions stands, portables and subcontractors. The director of operations will assist with the hiring, training and scheduling of staff. All supervisors and game day staff will report to the director of operations.
ESSENTIAL RESPONSIBILITIES:
Ensure unit is compliant with company policies and standards at all times in all facets of the food and beverage industry.
Purchase items and supplies to be used in areas, working with VP/GM and AGM to schedule and place orders.
Perform Inventory Control of all items and supplies within area.
Work with HR and AGM to prepare schedule of team members.
Perform F&B and Labor Cost control including spoilage reports and labor forecast reports.
Teach, supervise, direct all team members so operational needs (financial, staffing, product, uniforms, etc.) are met on a daily basis.
Work with supervisors to ensure that inventory stand sheets and event closing procedures using POS and current operating management platform are completed accurately.
Interact with facility personnel to obtain operational needs (security, cleaning, maintainence, etc.).
Assist HR in developing training standards for alcohol service, customer service, safety, harassment, etc.
Assist VP/GM and AGM in sales and labor forecasting.
Work with AGM to determine appropriate par and prep levels of food and beverage for all events in a timely manner.
Work with AGM to oversee internship program and scheduling of interns during season.
Work with AGM to develop cleaning, opening setup, and winterization lists using current management platform for all areas during preseason, in season and post season.
Work with WH Lead on distribution, transfers and purchasing decisions in line with company required and "best" practices using POS system.
Develop new and innovative seasonal and weekly special menu items for concessions areas.
Work with AGM to ensure the POS system in all areas is operating at maximum efficiency.
Work with AGM to complete end of season product returns and all end of season reports.
Work with Patriots team on sponsorship and promotions.
Assist accounting team with event reconciliation and accounts payable/receivable.
Supervise period end inventory process and troubleshoot when problems arise.
Attend and assist on employee counseling, grievances and issue meetings.
Anticipate needs and develop solutions and provide quality guest service.
Minimize legal liability and conform to the regulations of the alcohol beverage authority.
Implement and enforce sanitary practices for food handling, general cleanliness, and
maintenance of kitchens and/or cooking areas.
Ensure compliance with all applicable health and safety regulations.
Perform other related duties, tasks and responsibilities as required from time to time.
QUALIFICATIONS/SKILLS:
Associates degree
Experience with fast food and/or concessions and management of multiple facilities/locations.
Excellent communication and time-management skills.
Experience with Microsoft, Word and Excel software.
Ability to promote and participate in a team environment.
Ability to understand written and oral direction and to communicate same with others.
TEAM and ServSafe Certification.
OTHER REQUIREMENTS:
Subject to wet floors, temperature extremes, and excessive noise
Requires occasional lifting of up to 50 pounds in weight.
Hours may be extended or irregular to include nights, weekends and holidays
Must be able to meet the following requirements with reasonable accommodation:
Push and Pull equipment such as: hot boxes, speed racks, flat beds, wire carts the distance of up to .4 miles
Must be able to stand for prolonged periods of time
Must be able to grasp and apply pressure to an object with the fingers and palm. (Example serving and or removing a plated meal)
Must be capable of lifting 50 lbs. and carry it 20 feet
Ability to physically walk approximately one-fourth (¼) of a mile and the circumference of the unit several times a day
While performing the duties of this job, an employee is regularly required to stand, use hands to finger, handle, or feel, reach with hands and arms, and taste or smell
The employee is occasionally required to stoop, kneel, or crouch
Specific vision abilities required by this job include close vision, color vision, depth perception, and ability to adjust focus
Must be able to withstand moderate to high noise levels
Employee must have ability to apply common sense understanding to carry out detailed but uninvolved written or oral instructions
Ability to multitask in an office setting
Ability to operate telephone and to talk and/or hear in a food & beverage setting (noise level is moderate)
Ability to sit, walk, stand, bend, and twist on an intermittent or continuous basis
Ability to, grasp, push, pull objects such as files, file cabinet drawers, and reach and lift overhead
Ability to operate a desktop computer
Ability to access and produce information from a computer
Ability to understand written information
Other lifting or physical requirements as added from time to time, or as required to perform the essential functions of this job.