Employment Opportunities

The Somerset Patriots are looking for some great people for the following positions:
ASSISTANT CLUBHOUSE MANAGER
The Somerset Patriots of the Atlantic League of Professional Baseball are looking for a highly motivated, upbeat, and hard working individual to fill the position of VISITING Clubhouse Manager for the 2019 season. This is your chance to be part of one of the most successful Teams in the Atlantic League, both on the field and off the field.
The VISITING Clubhouse Manager for the Somerset Patriots will work directly with the Vice President of Operations and the Head Clubhouse Manager. The VISITING Clubhouse Manager will be responsible for managing the day-to-day operation of the Visitor's Clubhouse and the Umpires Locker Room. This is a seasonal position, running from April 20th through the end of the Somerset Patriots season.
Duties include, but are not limited to:
Laundering Uniforms

Laying out food spreads for players, including snacks, post batting practice food and post game meals

Preparing food for coaches and umpires

Assisting with managing the batboy program

Cleaning, organizing, and maintaining an orderly clubhouse

Assisting the Trainer, Coaches, and Players in daily activities
Must be willing and able to work long hours, including early mornings, late nights, weekends, and holidays

Must be available for all Somerset Patriots Home Games

Must be able to finish tasks in a timely and efficient manner

Must be able to operate successfully in a fast paced professional sports environment

Candidates must be able to interact professionally with Front Office Members, Players, Coaches, and Umpires

Candidates must have housing and transportation available to them at their own expense

Previous Club House experience in an Assistant Manager or College Equipment Manager role is a plus

If you are applying and are currently in College, you must have a flexible class schedules and must be able to balance working games and class schedules in April and September
Compensation: $90 Per Game or Event Day Worked. Additional compensation can also be earned through tips from Players, Coaches, and the Clubhouse Manager for exceptional service.
Please be sure to attach Resumes and Cover Letters when Applying.

---
SEASONAL POSITIONS
If you would like to work for the Somerset Patriots this season as an usher, ticket taker, customer service representative, Fun Zone staffer, or other game day roles, Click Here For An Application!
---
MLB GAMEDAY SCORING STRINGER
The Somerset Patriots and Major League Baseball are looking for a Gameday Scoring Stringer to work alongside the team's official scorer at TD Bank Ballpark for the 2019 season.
Responsibilities Include:
Inputting all pitches and plays that occur during the game into the scoring program (MLB Stringer UI).

Will work closely with the official scorer to enter his/her decisions into the scoring computer.

Availability online and reachable via Slack at least one hour before the game starts- this is to check rosters, input lineups and generally check in with the MLB support person for the game.

The stringer will be in contact during the game with an MLB support person to help with any issues encountered during the game- incorrect or missing data, sending corrections, and answering any questions.

Postgame, the boxscore will be checked with the official scorer for any inaccuracies.

Once the official scorer agrees with what has been entered, the Gameday Scoring Stringer sends the final data.
Must have an understanding about the rules of baseball and scoring.

Must have a knowledge of computers.

Must be available and present at the ballpark at least 1½ hours before game time.

Must have flexible availability for nights, weekends, and some day games from April 26th through October 6th.

Must be within commuting distance of Bridgewater, NJ.
MLB job training is approximately 20 hours of using the scoring program.
This is a game day position only. Pay will consist of a daily stipend by the Atlantic League and MLB that is to be determined.

The Somerset Patriots are looking for a creative, energetic and talented performer to fill the role of a community mascot. The performer's responsibilities will include but are not limited to:
Representing the Patriots in the community at various off site functions.

Picking up and returning mascot suit for each appearance

Taking care of mascot suit while in possession

Must have own method of transportation to and from community appearances

Flexible schedule that includes nights and weekends

Other duties as assigned by Patriots management
Applicants should possess:
Strong interpersonal skills, especially with children

Be self-motivated, creative and able to perform in front of large crowds

Previous experience as a mascot or performer preferred but not required

Very reliable

Physically fit

---
SEASONAL GROUNDS CREW
Position: The Somerset Patriots have seasonal positions available on the grounds crew for 2019. Applicants should be available full time from 3/18-11/1. The position offers a competitive salary and applicants must be available for all Patriot games and events scheduled including nights, weekends, and some holidays. This position is designed for individuals looking to gain full season grounds experience with schedule and responsibilities similar to a head groundskeeper. Crew members should be willing to work long hours in various weather conditions with typical game day hrs being approximately 9AM-11PM. Applicants must be available for an in-person interview at TD Bank Ballpark.
Job Description: Assist head groundskeeper with maintaining a professional baseball field including infield dirt and mound care, edging, painting, mowing, tarp pulls, landscaping, turf maintenance, set up for batting practice / games and non-baseball events, and other duties as assigned. Crew members will also assist with diagnosing turf issues and planning cultural practices. Preference will be given to applicants who have experience operating grounds equipment including mowers, trimmers, blowers, and utility vehicles.
Positive attitude with willingness to learn and work hard in a professional environment

Must be 18 yrs or older and physically fit for job

Previous work experience in turf maintenance or related field

Enrollment in or completion of a turf management or related program a plus but not required

Must reside within reasonable commuting distance of ballpark
To Apply: Send resume AND cover letter to Dan Purner, Head Groundskeeper at

[email protected]
---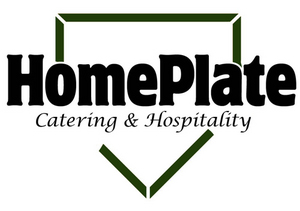 Seasonal Positions For HomePlate Catering
HomePlate Catering and Hospitality is an Equal Opportunity Employer. All positions are accompanied by a competitive wage.