News
07/01/2018 4:21 AM
-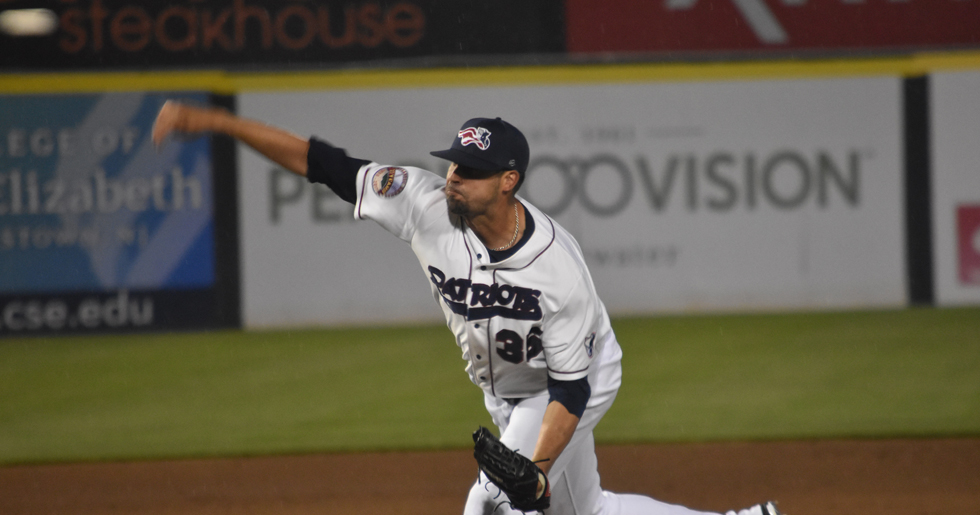 By Gabby Sully- Media Relations Assistant
Bridewater, NJ This week, the United States will be celebrating its independence on the Fourth of July with barbecues and fireworks; however, there is another national holiday a few days prior. The First of July commemorates Canada Day, the day Canada became a self-governing dominion of Great Britain, and though the Somerset Patriots will be in York, Pennsylvania for the last game of their away series against the York Revolution, pitcher and Regina, Saskatchewan native Dustin Molleken will find some time to celebrate.
Molleken made his Major League debut on July 4, 2016 for the Detroit Tigers. He appeared in four games with the Tigers that year (all in relief), striking out eight batters over 8.1 innings pitched. He followed up 2016 with a 2.76 ERA over 13 relief appearances with Triple-A Toledo to begin 2017 before he joined the Patriots.
Molleken grew up playing hockey and a Chicago Blackhawks fan. His uncle, Lorne Molleken not only played professional hockey, but was head coach of the Blackhawks, multiple junior hockey teams, and an assistant coach for the San Jose Sharks and Pittsburgh Penguins. He also noted his favorite players being Bob Probert and Derek Boogaard.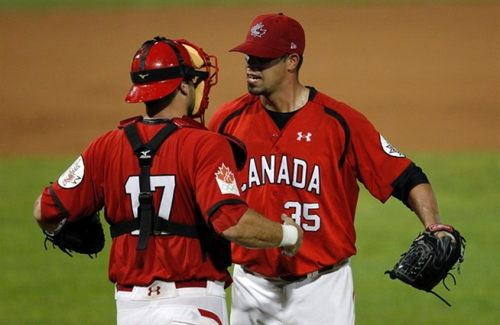 Typically, hockey kids spend their winters playing hockey and lacrosse in the offseason; whereas Molleken traded sticks for mitts when spring rolled around.
"I had always played baseball, my father played fastpitch and I always hung out with him on the field," Molleken said.
At the age of 16, Molleken played major junior hockey in the Western Hockey League (WHL) with the Regina Pats for two years.
"I was like an enforcer," he explained with a smirk as he mentioned a few notable names around the NHL that were his teammates, "I played with Garnet Exelby, Barret Jackman, Josh Harding, and Derek Boogaard."
Molleken also grew up playing with former Anaheim Duck Ryan Getzlaf. In 2007, Molleken missed his chance to meet the Stanley Cup when Getzlaf brought it home to Regina because of A-ball.
Molleken also spoke about the experience of getting to see his teammates and friends clinching a spot on Canada's national team roster for the World Junior Championship or getting drafted, he said it was awesome, especially with the late Derek Boogaard.
"He was a close friend to me and all that stuff, seeing him work very hard, there were some people that said to him that he'll never play in the NHL and he just kept on working hard, and he finally made it there," said Molleken.
When asked what his favorite thing about Canada Day, Molleken stated, "Just everything. It's my home, I'm happy and honored to be Canadian."
Molleken also misses poutine (fries topped with gravy and cheese curds), noting it as "the best things ever." When suggesting disco fries (fries topped with gravy and melted cheese) as a placeholder, Molleken responded with a flat, "no."
This season, Molleken has appeared in 20 games and has pitched in over 20 innings. He is second on the team for first pitch strike percentage at .714 and a strike percentage at 2.288.