News
10/26/2018 6:04 AM
-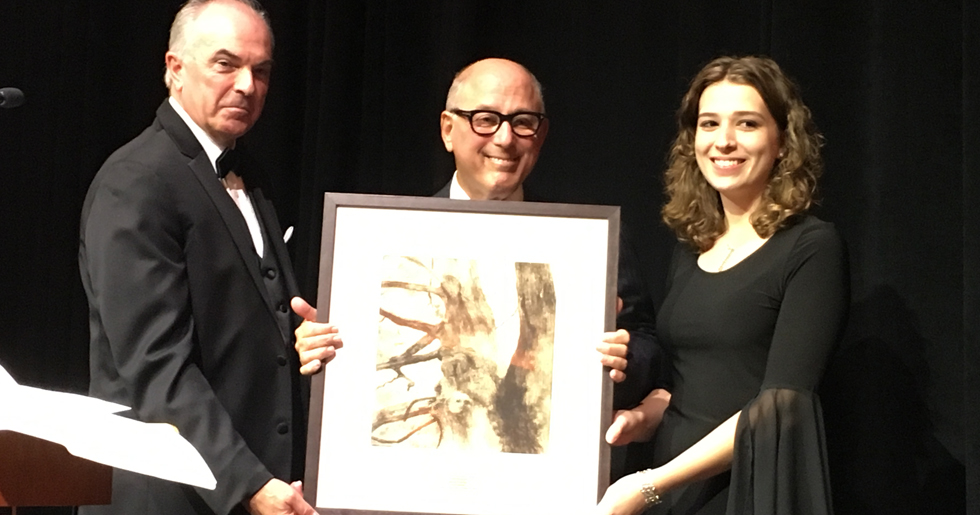 Bridgewater, NJ- Somerset Patriots chairman Steve Kalafer was honored as a Civic Leader at Raritan Valley Community College's Golden Harvest Gala.
The event was in celebration of RVCC's 50th anniversary and took place on Thursday, October 25th at The Palace at Somerset Park.
Hundreds of business and community leaders, faculty, students, and dignitaries attended the event designed to "celebrate the fruits of RVCC's harvest today, and plant new seeds to secure RVCC's success tomorrow."
Kalafer was honored for his investments in the institution and creative collaborations with faculty and students to advance RVCC's mission. Kalafer, along with the other honorees at the event, have helped the college earn national recognition for academic innovation and excellence, diversity and inclusion, civic engagement, environmental sustainability, and more.
"This college is our future," said Kalafer. "Congratulations on the first fifty years of RVCC. My family and I are honored to be a part of this wonderful community and all it has accomplished and will accomplish for generations to come."
He was recognized with fellow honorees- Community Leader Raymond L. Hughes II (President of New Jersey Risk Managers and Consultants, Inc and Hughes-Plumer & Associates), Corporate Partner Johnson-Johnson, and Non-Profit Partner Martin Luther King Youth Center- at the gala.