News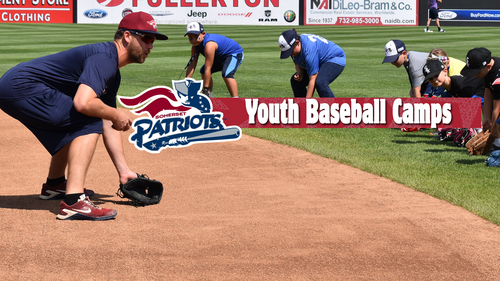 07/19/2020 5:57 AM
-
Bridgewater, NJ - The Somerset Patriots will host Youth Baseball Camps at TD Bank Ballpark this summer.
Instruction in a variety of skills such as proper throwing, catching, fielding, base running, and batting will take place on the field. ​
Participants need to check in at the ballpark between 9:30 am and 9:50 am
The morning session will include drills and instruction of various skills followed by an afternoon session of putting the skills to use in game situations and fun competitions.
Safe social distancing will be practiced at all times. All players should bring a mask as they will be needed in certain situations.
In order to provide the safest and cleanest experience possible, all players should bring their own lunch, snacks and beverages. No food or beverage will be provided.
Players MUST bring own equipment including gloves, helmets, bats, etc.
Cost: $50 per child, per day
Camp Times: 10:00 am – 3:00 pm
Dates And Age Groups:
Monday, July 27th: 8-12 year olds
Wednesday, July 29th: 8-12 year olds
Thursday, July 30th: 13-16 year olds
Monday, August 3rd: 8-12 year olds
Thursday, August 6th: 8-12 year olds
Instructors:
Somerset Patriots Manager Brett Jodie
Somerset Patriots Pitching Coach Jon Hunton
Somerset Patriots Pitcher Nate Roe
Other surprise instructors!
There will be an e-mail sent to all participants with more information prior to each event.