News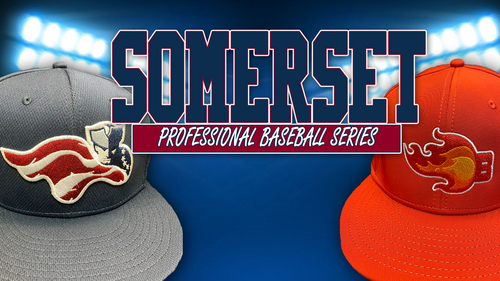 08/21/2020 10:44 PM
-

Today's Game:
Weekend at a Glance
Thursday (7:05) SOM def NJB 4-3; Herrmann 4.0 IP, 1 H, 1 R, 1 ER, 1 BB, 5 K; Blasters rally four three runs late to tie up game; Pacchioli RBI single in 6th wins it
Friday (7:05) SOM def NJB 8-4; Blasters led 4-1 after first two innings; Seven unanswered Patriots runs to win; Scott Kelly 3-for-4, 2 R, 2 RBI
Saturday (7:05) NJB [RHP] Alex Vargas (0-3, 6.39 ERA) @ SOM [RHP] Mark Leiter Jr. (1-1, 1.88 ERA)
Click here for the complete game notes to tonight's game: GAME NOTES 8.22.20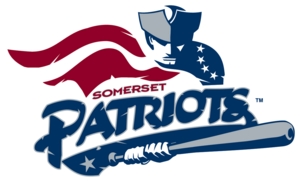 FIRST IN STATE: When Patriots' RHP David Kubiak threw the first pitch of Friday, 7/17's game, it marked the start of the first professional baseball game in the state of New Jersey in 2020.
THE JODIE FILE: The Patriots are managed by returning skipper Brett Jodie. Jodie is entering his 8th year as manager of the team and his 17th overall season with the organization. The former Yankee owns a 556-405 record over his first seven years
SIGNATURE SIX: There are six players on the current Patriots roster that played on the team in 2019: David Kubiak, James Pugliese, Nate Roe, Taylor Wright, Scott Kelly and Justin Pacchioli. That accounts for 35.3% of the active roster.
BEST IN THE WORLD: The Patriots clinched the best record in the SPBS and the Joe Torre Championship Trophy with their fifth-straight win Thursday night. Somerset at one-point trailed the series 4-2 but have now won six straight games to cement the best overall record in the SPBS.
WINNING RECIPE: After dropping four of their first six games (each time scoring two or fewer runs), the Patriots have plated three or more runs in each of their six-straight wins. That includes a season-high eight runs on nine hits last night
MAD MAX: LHP Max Herrmann's consecutive scoreless innings streak ended at 12.1 Thursday, but the Rutgers product still leads the series in ERA among qualified pitchers (1.13 ERA). The 12.1 IP marks the longest scoreless innings streak in the series.
NO SHAYNE NO GAME: Shayne Fontana has reached base safely in six of his seven games with the Patriots thus far. The former Baltimore Orioles draft pick is 7-for-19 over eight games with four runs, three RBI, six walks, three SB and a .538 OBP
REINFORCEMENTS: Somerset added two new postion players prior to Week 3: Shayne Fontana and Connor Justus. The two are a combined 12-for-39 from the plate with three doubles, six RBI, eight walks, eight runs and four SB since joining the team.
THE KID KELLY: Scott Kelly has been red-hot over his last three games. The longest tenured Patriot is 6-for-11 (.545) with a double, a triple, three RBI, four runs scored and two stolen bases this three-game stretch. Kelly is now tied for the series-lead in runs (7), ranks second in hits (9) and is tied for second on the Patriots in RBI (4).
BIG BAD JON: The Blasters are managed by record-setting Atlantic League closer and current Somerset Patriots pitching coach/director of baseball operations Jon Hunton. This marks "Big Jon's" first professional experience as a manger.
AGAINST THE ROPES: The Blasters at one point led the SPBS 4-2, but have dropped six-straight games and now cannot reach the Patriots in terms of wins. The best New Jersey can now do is finish with a 5-8 record with only one game left.
CLOSE BUT NO CIGAR: The Blasters have dropped six in a row, with two of those losses by one run. In both games, the Patriots took the lead in their last at-bat in the 6th (8/8 & 8/20).
FORMER PATS: RHP Vin Mazzaro appeared in three games with the Patriots in 2017, while outfielder Zach Racusin made his professional debut with the Patriots in 2017
OFF TO THE BIGS: LHP Brandon Leibrand had his contract purchased by the Miami Marlins on 8/6 and will report directly to their active 60-person player pool. Leibrandt is the first player in the SPBS to have his contract purchased. He went 1-0 and led the league in ERA (0.75) and strikeouts (15) over three starts
MAZZARO MOWS: RHP Vin Mazzaro became the first starting pitcher in the SPBS to earn a win thanks to a strong 7/31 start. He later became the first pitcher to both pitch six innings and toss a complete game on 8/14.
#1 OVERALL: INF Martin Figueroa was the first overall pick for the Blasters in the pre-season draft. "Figgy" has reached base safely in nine of his 10 games played and leads the SPBS in runs (7), hits (10) and RBI (6).
A TASTY MARTINI: Louie Martini was the only player on either team to reach base safely in each of the first 11 games of the series. The Montclair St. grad leads the team in walks (7).
TOMMY BOY: Tommy McCarthy has reached base safely in seven-straight games: his longest streak of the series. Dating back to August 1st, the TCNJ product owns a .450 OBP (on base in 9 of 20 plate appearances) with two doubles, two RBI and walk in each of his last five games
THE (LIP)SHITZ: Shorstop Zach Lipshitz is hitting .417 (5-for-12) with two RBI over his current four-game hit streak


The SOMERSET Professional Baseball Series will use Atlantic League rules pre-2019 except:
7-inning games
10 run mercy rule - end of the 5th inning
Extra inning rule (runner on 2nd base to start the 8th inning)
Automatic intentional walk rule
Limit 3 mound visits
2 umpires per game
Home Run Derby if the game is tied after the completion of the ninth inning
SEASON AWARDS:
Series Winner: The Joe Torre Championship Trophy
Best Pitcher: The Sparky Lyle Pitching Award
Best Player: The Willie Randolph MVP Award
---


The Somerset Patriots take the health and safety of our fans, players, and staff very seriously. We are committed to doing our part of keep those coming to TD Bank Ballpark for games and events as safe as possible.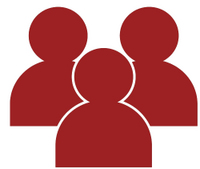 Reduced Capacity:
The Somerset Patriots will operate events at the capacity allowed by state and local government and health officials for outdoor gatherings. As those numbers change, so will the amount of people allowed at TD Bank Ballpark. This is to best provide social distancing between guests as per CDC guidelines.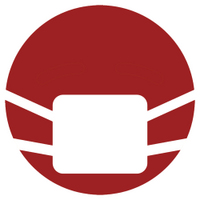 Masks:
Masks will be required upon entrance into the facility, while in all public and high traffic areas while you are out of your seats, and while you are exiting the facility after events. Masks can be removed when you are in your seats for the event.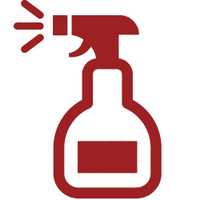 Cleaning:
The Somerset Patriots will continue to thoroughly clean TD Bank Ballpark before, during, and after events. High touch surfaces throughout the ballpark will be disinfected with approved cleaners designed to fight COVID-19 and other viruses.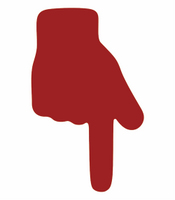 What Can You Do To Stop The Spread?
If you are feeling sick or showing any symptoms of COVID-19, PLEASE STAY HOME!
If you've had COVID-19, or been exposed to someone who has been diagnosed with the virus, within the past 28 days, PLEASE STAY HOME!
Frequently wash your hands and visit our hand sanitizer stations at several locations at TD Bank Ballpark.
Stay 6 feet away from people not attending the events with you.
Failure to adhere to the policies and procedures at TD Bank Ballpark will result in your removal from the event you are attending without refund.